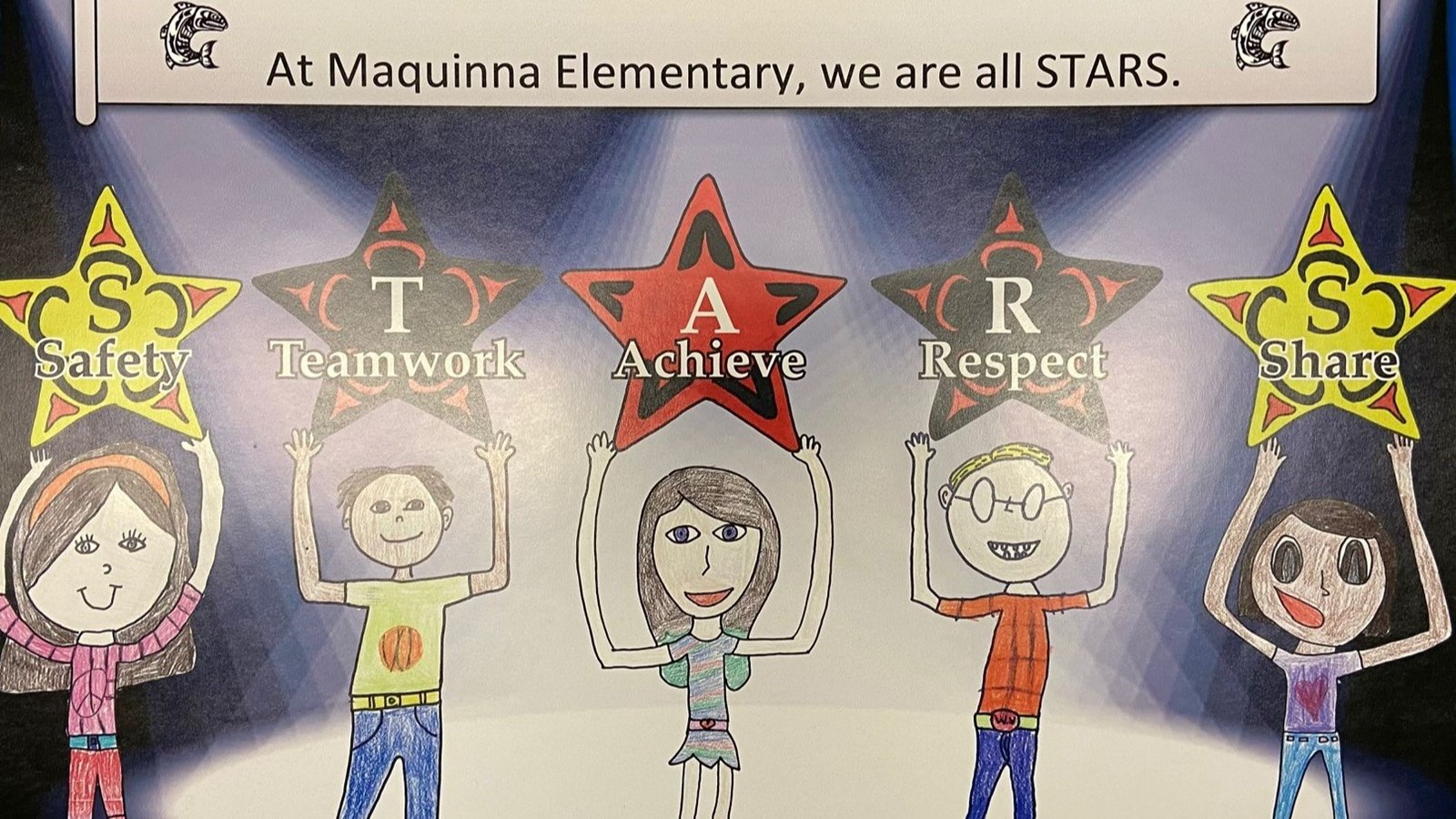 Principal's Message
Welcome to Maquinna Elementary!
Maquinna Elementary school continues to foster the feeling of community between our staff, students, parents and community partners. We are committed to supporting our students and have their well-being at the forefront of all our school goals and commitments. We pride ourselves in being a very kind and empathetic school community.
Our students are all STARS at Maquinna: Safe, Teamwork, Achieve, Respect, Share. Our goal is to create a safe and supportive learning environment that helps guide students to become life-long learners.
Our parent community is at the heart of the success of our students and school. We feel very grateful to have a supportive and encouraging PAC. Thank you.
I look forward to welcoming new families and existing families to the Maquinna Elementary School community of 2021/22. Let's have a wonderful year.
Mr. Sean Petersen
Principal