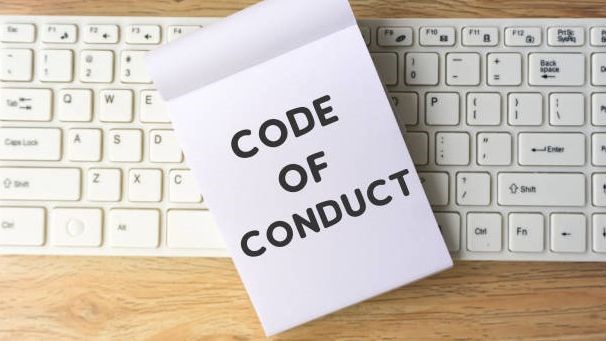 Maquinna Elementary School Code of Conduct
Maquinna Elementary operates on the belief that all students have the right to learn. To allow this to happen, each student and staff member works towards creating a climate that is positive and productive. No student has the right to choose behavior that infringes upon the rights of others. We believe a safe, caring and orderly environment is imperative and that it is our responsibility to help children grow into caring, productive adults. Each child needs to feel safe both physically and emotionally, both in the classroom and on the playground. The following code of conduct has been developed by students, staff and parents to reflect new provincial standards for "Codes of Conducts".
ACCEPTABLE CONDUCT
Students at Maquinna Elementary follow the STARS CODE:
S~Safety
T~Teamwork
A~Achieve
R~Respect
S~Share
UNACCEPTABLE CONDUCT
The following behaviours are deemed unacceptable. This list includes several examples of unacceptable behaviours and is not intended to be all inclusive.
STAR behaviours and expectations apply to behaviours at school and during school activities. They also apply to situations beyond these times (including on-line behaviours) that negatively impact the safe, caring, or orderly conduct environment of the school, and/or student learning.
Behaviours or communication that discriminates based on race, color, ancestry, place of origin, marital status, physical or mental disability, and gender or sexual orientation (prohibited grounds as set out in the BC Human Right Code)

Behaviours that interfere with the learning or working environment of others

Rude/disrespectful/inappropriate language

Lying/cheating

Defiant/rude/insubordinate behaviour

Bullying/harassment (including cyber bullying)

Physical violence or threat of physical violence toward others

Retribution against those who have reported incidents

Possession, use or distribution of illegal or restricted substances

Possession or use of weapons (real or fabricated)

Theft of or damage (destructive behaviour) to property or property of others.
Any conduct that negatively impacts upon the school learning environment may be subject to discipline, whether or not that conduct occurs on school grounds may still be the subject of discipline under school and school board policies.