Digital Resources for Home Learning
Early Learning

The Edmark resources are interactive applications intended for early learners up to Grade 1. Includes: Reading, Time, Math, and Science.

WB Early Learning provides a variety of activities, videos, games, and stories for learners up to Grade 1.
Elementary
World Book Kids is intended for learners up to Grade 3 or Grade 4. It provides a daily topic for learners to discover and also includes activities, games and projects.
Kids Magazines provides access to a variety of educational magazines designed for children. Access the articles using the login GOSD70 and password sd70alberni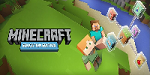 MineCraft Education Edition allows students (Grade 4 up) to discover, explore, and build. Download and install the application, then sign in with your full SD70 account. If your account is not accepted, ask your teacher to let the IT Dept know. The attached video shows how to install and use MineCraft Education. Sign in with your school account if requested.

Interactive resources for reading. Instructions: 1. Go to destinydiscover.com 2. In the Location box, it says "Any Location." Do not change. 3. In the School box, enter "Follett eLearning, McHenry, IL" and click Go! 4. To log in, click on the "Log In" button at the top right of the screen. Username: guest Password: follett
General

Criterion on Demand provides access to feature films for educational use. Login: 91024 Password: Albernisd