Parent Advisory Committee (PAC)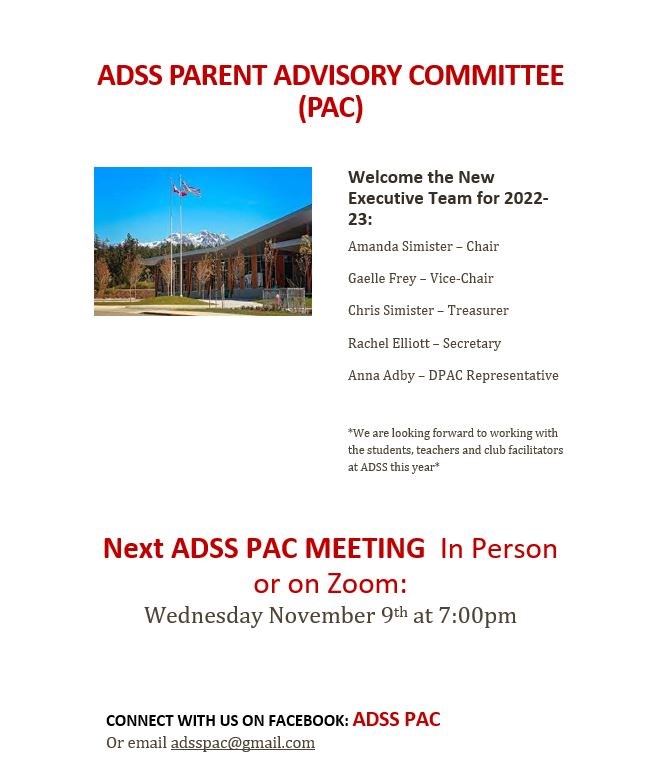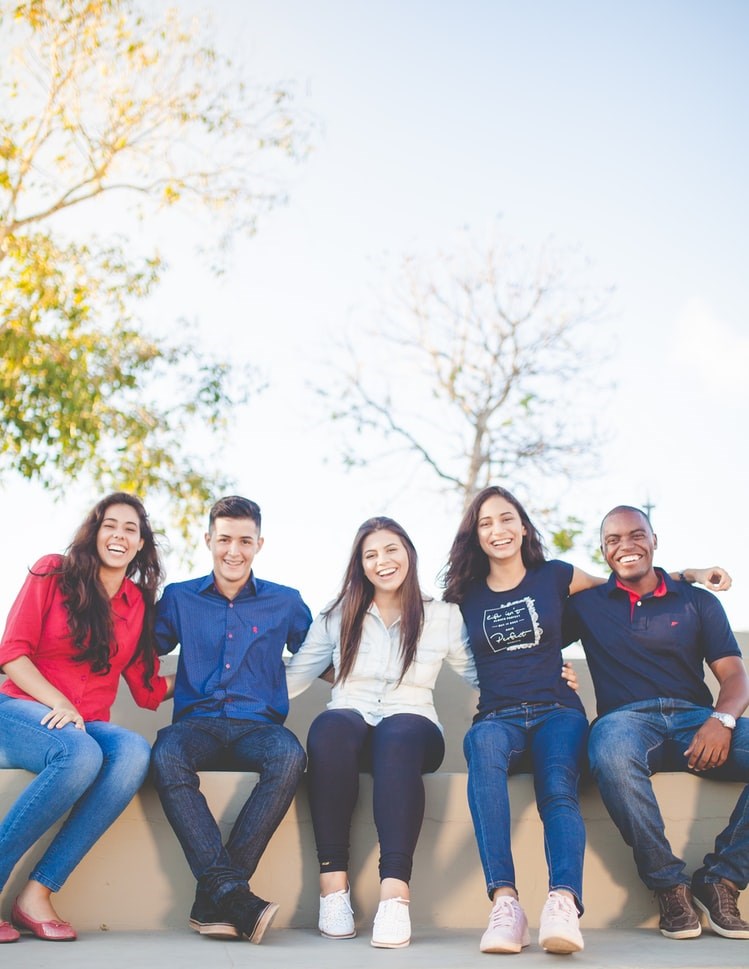 PURPOSE
1. To advise the school principal and staff on parental views about school programs, policies and activities.
2.To communicate with parents, and to promote co-operation between the home and the school in providing for the education of children.
3.To assist parents in accessing the system, and to advocate on behalf of parents and students.
4.To organize PAC activities and events.
5.To contribute to the effectiveness of the school by promoting the involvement of parents and other community members

OUR NEW EXECUTIVE 2022-23
Amanda Simister - Chair
Gaelle Frey - Vice-Chair
Chris Simister - Treasurer
Rachel Elliott - Secretary
DPAC Representative - Anna Adby


We look forward to doing our best to support our ADSS students
TO CONTACT THE PAC:
email: adsspac@gmail.com
facebook: ADSS PAC
Phone:
Gaelle Frey (Vice Chair) 250-730-1175