EJ Dunn Play Space Grand Opening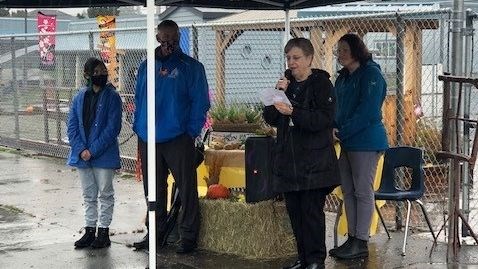 SD70 Pacific Rim Board of Education Chair, Pam Craig celebrates the two new play spaces at E.J. Dunn Elementary. Our School District received a Ministry of Children and Family Development grant to open 10 new afternoon preschool spaces as part of the Child Care Renovation Fund.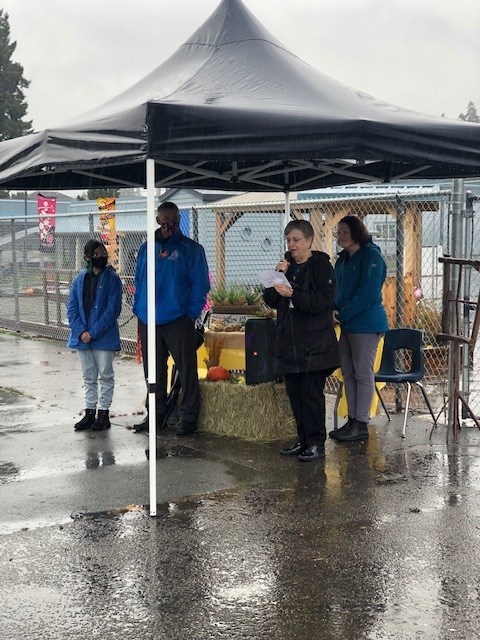 Stacey Manson, District Principal, Khyler Styles, AV Learning Lab Preschooler, Loreali Watts, E.J. Dunn Student, Darrin Olson, E.J. Dunn Principal, Carly Gudjonson, PAC Chair and Will Gudjonson, AV Learning Lab Preschooler cut the official ribbon to open the two play spaces.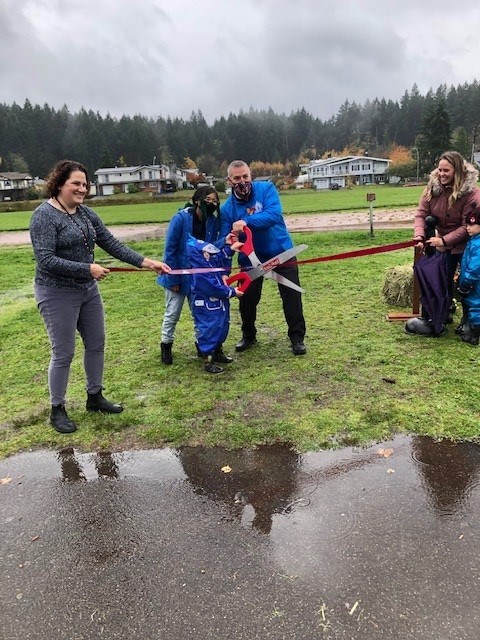 Enjoying the catapult in the new preschool space.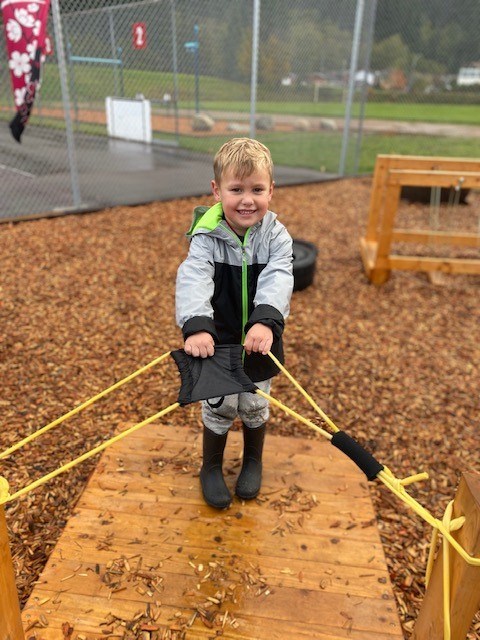 Having fun in the rain at E.J. Dunn.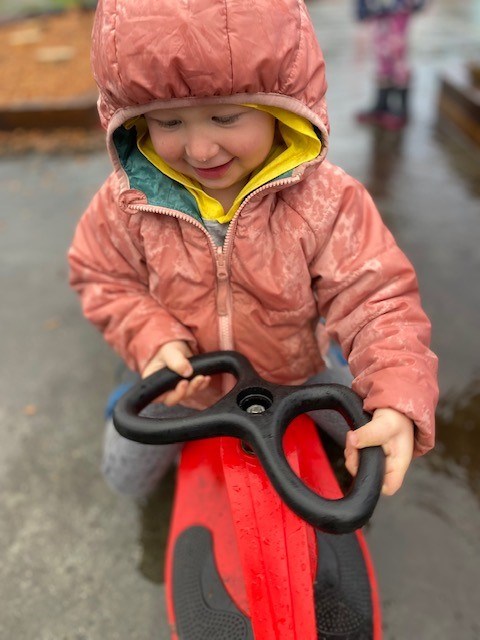 Mr. Mott's Grade 5/6 students, Ms. Whitehead's K/1 students and Carrie Nahorney and Jenn Carroll's AV Learning Lab Preschool students sing and drum as part of the new play space celebration.