Student Council - Meets Every Friday - Everyone welcome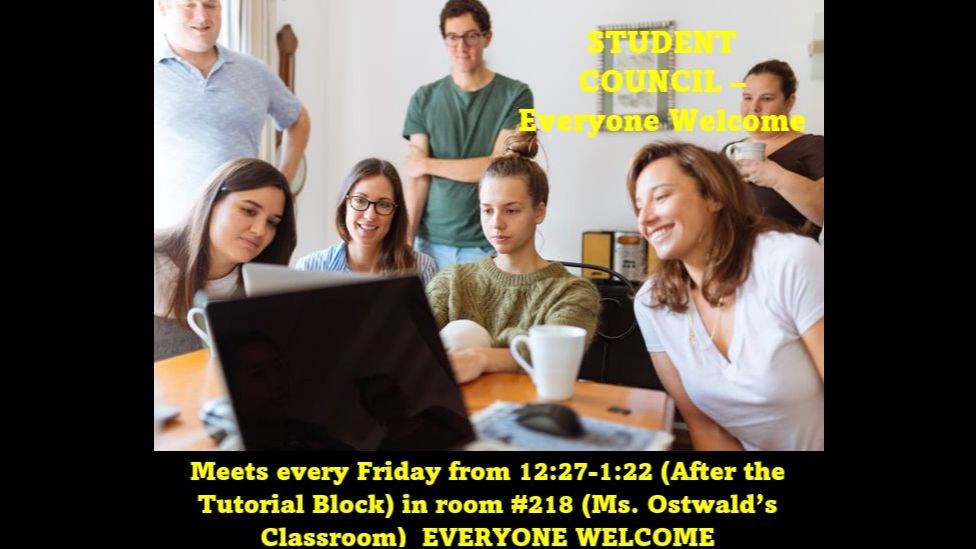 What is a Student Council and what do they do?
A Student Council is a group of volunteer students working together with an adult advisor to provide a means for student expression and assistance in school affairs and activities, give opportunities for student experience in leadership and encourage student / faculty / community relations.
Through projects and activities, student councils work to:
PROMOTE CITIZENSHIP
PROMOTE SCHOLARSHIP
PROMOTE LEADERSHIP
PROMOTE HUMAN RELATIONS
PROMOTE CULTURAL VALUES
A student council is a group of student leaders who work with an adult advisor to collaborate with others to impact their school community, which impacts their city or town, which impacts our state, which impacts our country, which changes the world.
THIS GROUP WILL MEET EVERY FRIDAY!